It's a (square) wrap #designindaba
Talk about visual overload and you are probably talking Design Indaba by day three of its annual conference. Following two days of talks by some of the foremost designers in the world across a wide spectrum of design interests, and the opening of the Design Indaba Expo where the fashionable are encouraged to part with their cash (feel like a Droog door stop? You can. At Design Indaba.), delegates while enthusiastic as ever, do find their black spaces in their memory of the final day.
Carla Fernandez
Mexican designer and founder of Taller Flora fashion label, Carla Fernandez, did stand out though as she described how she finds inspiration in traditional Mexican clothing design and textiles.
Fernandez points out that while many from the poorest communities in her country work with textiles, she could not get a bursary to design fashion, as fashion design is not considered a priority by the Mexican government. Today Fernandez provides jobs to co-ops run by women in various Mexican villages where she helps keep relevant (and profitable) traditional cloth backstrap weaving methods.
Local indigenous communities make use of squares and rectangles (it requires less tailoring, so less skill and wastage) in their clothing and Fernandez have integrated these designs into a modern and unique line of designer clothing.
She has a PDF booklet out describing her design and production process – click here to download (4.5 megs). For Fernandez handmade clothing tells the story of the maker and her community and empowers rural women by acknowledging their skill and design sensibilities.
Mark Shuttleworth
Billionaires are not as rare as they used to be. When one sits on the stairs next to you (he came in late and could not find a seat) the rebel in you smirks. A less reputable part wonders what he would be willing to pay you for your seat. Mark Shuttleworth has no airs, which was partly where Martha went wrong last year, and the slight English accent he is developing doesn't detract from his Ayobaness.
Shuttleworth described how he injected design into fabric of his open source Ubuntu operating system to make it take it mainstream. Ubuntu is a case study in collaboration, and designing its interface was also an open source, collaborative process. The focus going forward will be on the user experience – judging from the slides Ubuntu will make messages, toolbars and other bits and pieces that take up your screen real estate disappear when you don't need them, and re-appear when you do, now only to make people brave enough to skip the pre-installed Windows software on their computers. Oh and the future – search will be the interface for everything – files and folders are just too chaotic.
Oded Ezer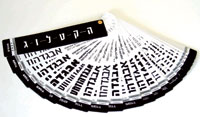 Typoholic, typographic shaman and world famous type designer Oded Ezer talked a lot, and a lot of nonsense, but his typographic design is pretty fantastic. He also inspired the best tweet of the Indaba by @beanbagboy: 'Oded Ezer: the Lady Gaga of Typography #DesignIndaba.'
Read the rest of the story on BizCommunity